Top 100 Taco Spots
Enter to Win
About
Rules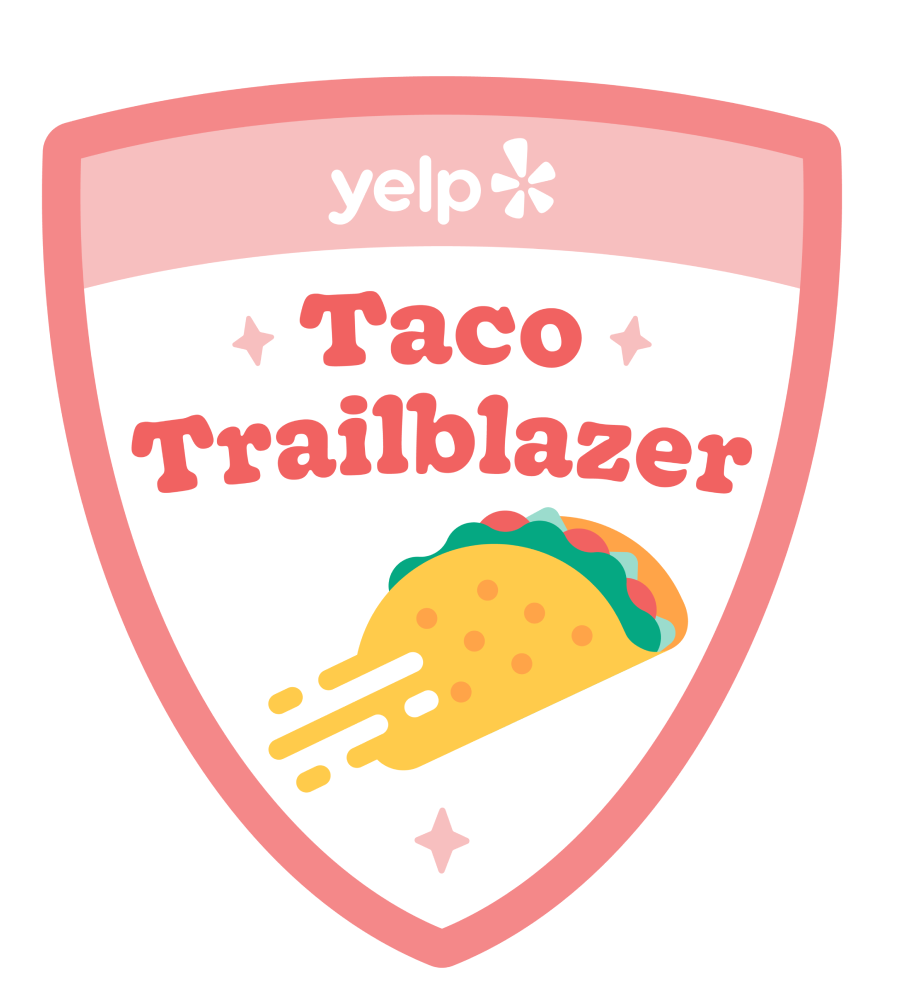 Become Yelp's First Ever

Taco Trailblazer
In honor of National Taco Day on October 4, Yelp is announcing the first-ever Taco Trail of the Top 100 Taco Spots across the country and looking for a Taco Trailblazer to visit spots along the trail!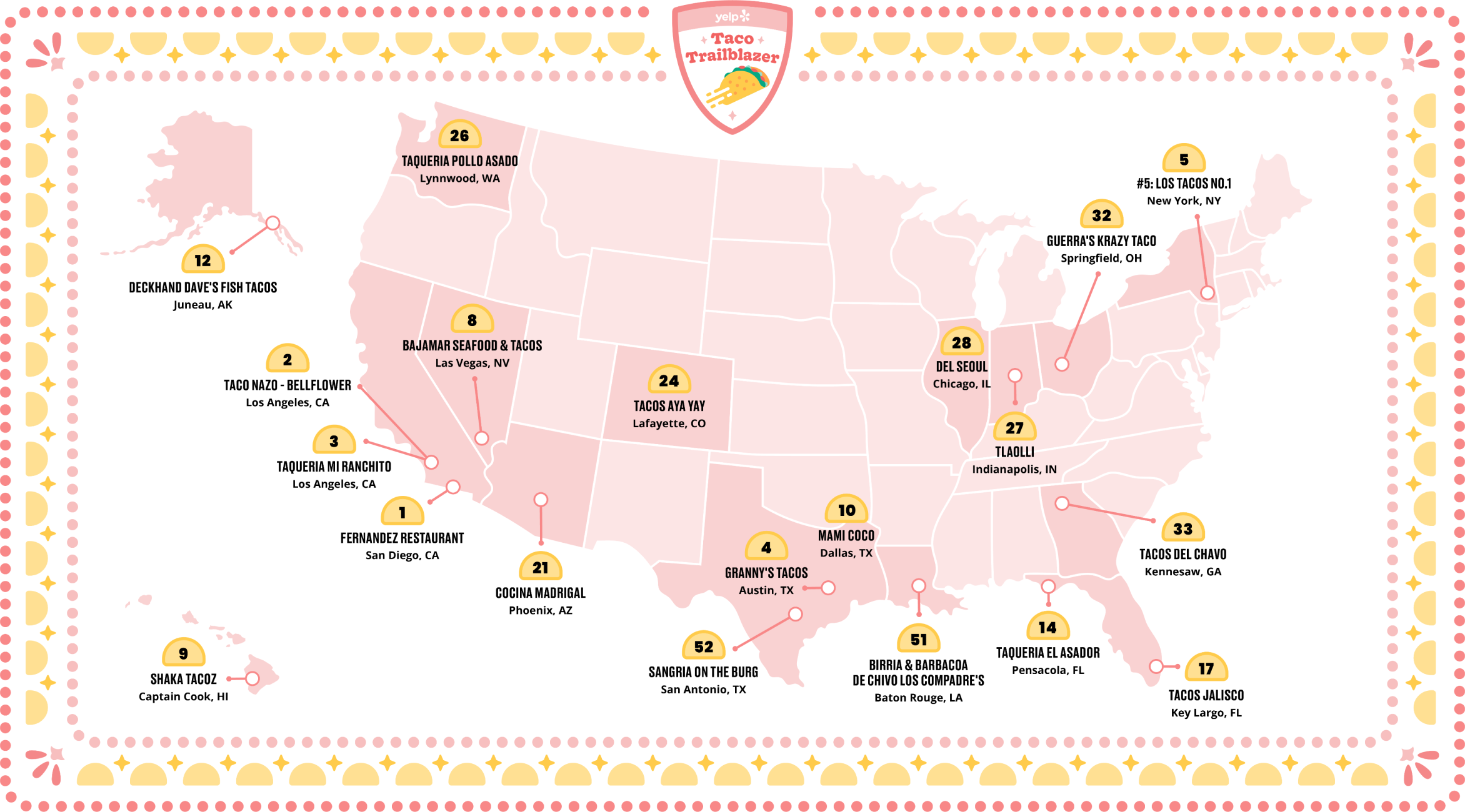 Love tacos but not ready for the spotlight? Ahead of National Taco Day, Yelp is heading to Central Texas to visit some of the Taco Trail spots and you're invited to join! From Monday, September 26-Friday, September 30, sign up for free tacos in Austin and San Antonio.
Learn more about the contest below.
What do I win?
The Taco Trailblazer will be awarded $20,000 to forge the Yelp Taco Trail and visit each top-rated taco spot while writing fun blog post content for Yelp and capturing photo and video along the journey.
Yelp's Taco Trailblazer will serve a four month term, beginning November 1, 2022 and ending February 29, 2023. They will be asked to create three videos per month and three blog posts throughout the term.
How do I enter?
Applicants will be required to submit a 30-60 second video explaining why you're qualified to blaze the taco trail. Applicants will also need to submit a link to a Yelp collection created by you with a minimum of 5 food businesses (See Yelp's Support Page for steps on how to create a collection.)
Participants will be judged based on their love for local businesses, taco tasting talent and social media presence.
See the official rules here.